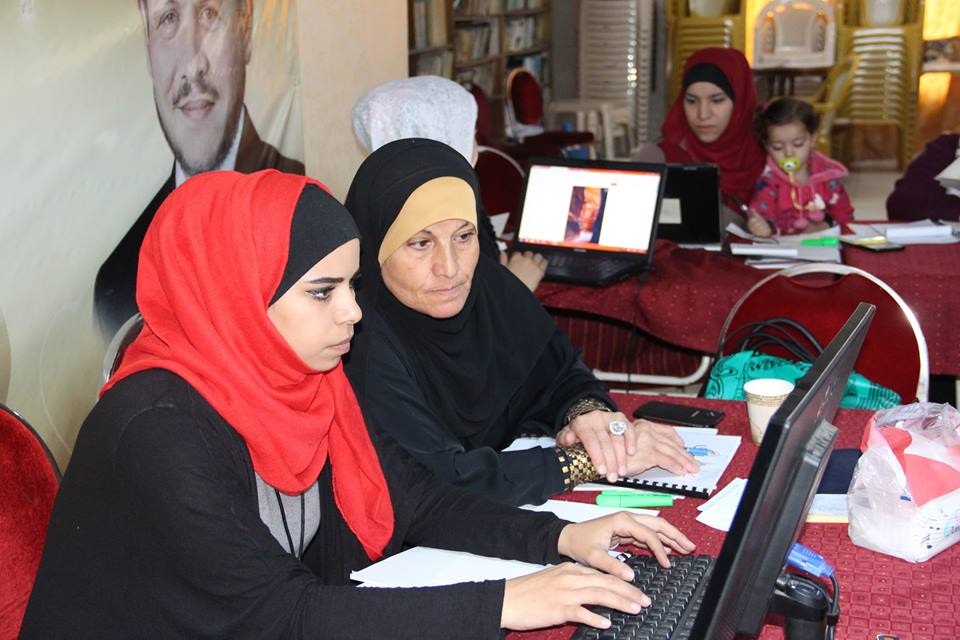 Hasan Halabi and Ahmad Farah started their company Jordan Marketing Information Zone (Jomiz) in 2013 after many years of leading and managing various projects that provide services and consultancies for micro and small enterprises (MSEs) across Jordan.
Through their work with MSEs, Hasan and Ahmad were able to identify gaps and opportunities in the market which led them to notice that most of the MSEs they worked with were struggling to grow their businesses and increase their sales due to one main barrier: access to technology. Most of the business owners they worked with were from underserved areas and although they produced excellent products, they lacked the knowledge and tools to market them and expand their client base.
Over the first couple of years, Jomiz was able to work with many MSEs where they developed websites, social media accounts, brand identities and provided various services in eCommerce and eMarketing which benefited the businesses tremendously and it was all provided in exchange of minimal fees.
But for Hasan and Ahmad that wasn't enough, they wanted to do more and they believed that MSEs can make a major impact on Jordan's economic development if they were given the proper tools and knowledge to grow and operate in larger markets. In 2016, JOMIZ received a grant from the USAID Jordan Local Enterprise Support Project(LENS) to do just that.
With the funding and support provided by USAID LENS, Jomiz launched a new initiative aimed towards women entrepreneurs called "eShraaq - eCommerce & eMarketing Strategies". It is the first entrepreneurs' training initiative in Jordan which focuses on developing e-marketing & e-commerce skills and tools for MSEs to build a bridge between production and sales, and help businesses increase their income.
Through the first phase of the initiative, informative sessions were organized in three governorates; Amman, Irbid and Zarqa. These sessions focused on women-run or owned businesses or income-generating projects. Word quickly spread about the initiative and hundreds of women applied to take part, from which 430 applicants were eligible. However only 60 women were chosen to participate in the one-week intensive coaching program.
The applicants were chosen based on several criteria: that their business was already established and running, they had products developed and being produced, and the business owner has basic computer knowledge or has a family member or a friend who can help her.  
Amira was one of the women who participated in eShraaq program. She and her mother Zubaida were operating a small food production kitchen from home, so most of their client base consisted of their family, friends and acquaintances.
Before taking part in the program, Amira was already running a Facebook page for her business but she wasn't getting many orders through the page. When Zubaida and Amira heard about the program in Irbid, they decided to apply, and since Amira was younger and more exposed to social media and the internet in general, Zubaida thought it would be better if her daughter attended the trainings.
Amira explained "I was very excited to be part of the program. I was learning new techniques and using tools that were new to me and because I already had a facebook page for my business, I was applying what I was learning directly online. I also created a Snapchat account, and developed a new logo and image for my business with the help of Jomiz."
 Amira's ambition and professional aspiration pushed her to utilize everything she was learning to reach her target audience and increase sales.
As a result of implementing all the new digital marketing strategies that she learned through the eShraaq program, Amira and Zubaida noticed an increase in sales. New customers started to inquire about their products and new orders started to come in. Within a couple of months, the business's average monthly revenue increased from 350 JOD to 800 JOD.
Zubaida and Amira's hard work continues to generate more success and they are now planning to expand their business by exporting their frozen products.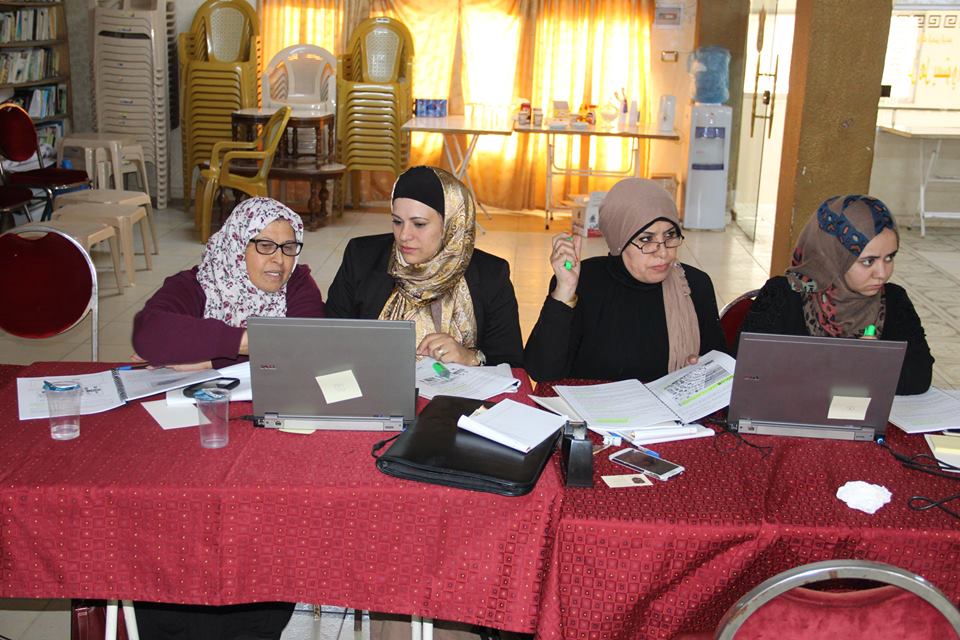 The first phase of the program was a success; businesses that participated registered a 65% revenue increase rate, and most of the women who succeeded during the first three months with the supervision and continuous follow up from Jomiz, continued to develop their businesses and make impressive increase to their income.
Hasan explained that when they decided to launch the second phase of eShraaq, they wanted to include governorates in the south of Jordan too, as they have noticed through their previous work in the south, that women empowerment opportunities were very limited.
As they anticipated, implementing the program in Karak, Tafileh and Aqaba was more challenging; the communities were more conservative, the idea of a woman running her own business was not very common and many women were not allowed to leave the house without a male escort, so even reaching the women in these governorates was almost impossible.
But the partnership between Jomiz and USAID LENS, simplified the procedures, as LENS already had established connections and trust with different community members in the southern governorates.
"Through LENS we approached the community leaders who helped us organize public meetings for the women and we started to receive applications." Hasan explained.
The second phase of the program was also a success, 100 businesses were selected from hundreds of applications received from six governorates, Amman, Zarqa, Irbid, Aqaba, Karak and Tafileh.
"The success of both phases was a result of deep understanding and cooperation between our team and LEN's team. We learned that respecting the values of all parties is one of the key elements to ensure smooth implementation and satisfying results." Hasan added.
The opportunity to work with USAID LENS has affected Jomiz positively and the implementation of the program wouldn't have been a success without LENS' support and professional procedures.
As a result of this support Jomiz team is looking now to upgrade eShraaq to be a self-sustained organization rather than a program.